Resources and Support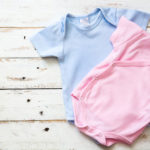 Our Clinic offers "Pregnancy Decision Consultations" thereby offering resources and support to you before, during and after your pregnancy. Our trained staff can provide you access to educational classes, baby clothes and baby items that you might need during this time of transition in your life. Depending upon availability we may assist you with:
Baby Clothes
Layette items
Diapers
Car seats / strollers
Bassinets / cribs / high chairs
Other baby items
Through local partnerships, we may assist you by providing referrals for:
Community and medical resources
Adoption information and sources
Housing, financial aid information
Single mom support group
Miscarriage support group
Post Abortion Healing Bible Study
Social services referrals
Breast feeding information referrals and support groups
Career counseling consultation and referrals
Parenting classes
Our Life Center will host educational speakers/ events for the benefit of our community.
These events will focus on educating the community about various topics relating to maternity, family, health, and issues concerning the dignity of life from conception till death.
We will advertise on our social media and website when these events are scheduled.
if you would like to learn more about the resources and support we off, contact us today or message us through facebook.